PBI Gelar The 2nd ICOLTEC 2022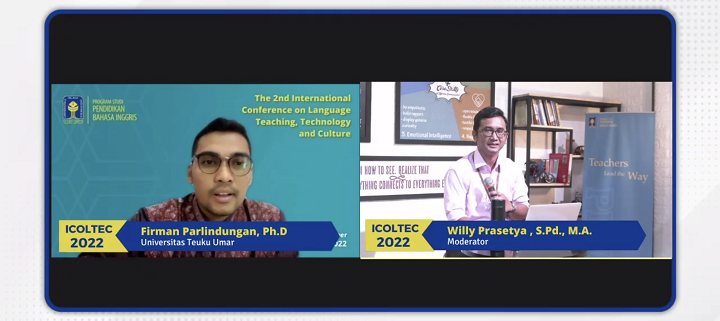 Humanizing Language Education in Disruptive Era. Demikian tema yang diangkat pada kegiatan The 2nd International Conference on Language Teaching, Technology and Culture (ICOLTEC) yang diselenggarakan oleh Prodi Pendidikan Bahasa Inggris (PBI) Fakultas Psikologi dan Ilmu Sosial Budaya (FPSB) Unversitas Islam Indonesia (UII) bekerjasama dengan bekerja sama dengan komunitas ICEAR (Indonesian Community of Educational Action Research) dan Pusat Pengembangan Kurikulum dan Bahasa Universitas Teuku Umar untuk menghadirkan beberapa pakar dalam bidang English Language Teaching (ELT) sebagai pembicara utama, 6-8 September 2022.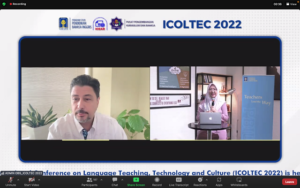 Tema tersebut masih sejalan dengan tema ICOLTEC sebelumnya yang berfokus pada integrasi pemanfaatan teknologi dan humanisme dalam pembelajaran bahasa dengan penyesuaian kondisi pendidikan di masa pandemi yang banyak terdapat kesenjangan dalam berbagai aspek dan mengakibatkan tidak meratanya pengalaman pembelajaran yang diterima oleh peserta didik. Pemanfaatan teknologi dalam pembelajaran bahasa yang diimbangi dengan rancangan desain instruksi yang humanis diharapkan mampu menjadi jawaban atas kesenjangan pendidikan akibat disrupsi pandemi di sepanjang tahun 2020-2022.
Pada kegiatan yang dilaksanakan secara daring tersebut, setidaknya ada lebih dari 75 jumlah abstrak yang masuk, hingga pada akhirnya ada 60 presenter yang telah melakukan registrasi ulang dan terkonfirmasi hadir dengan 6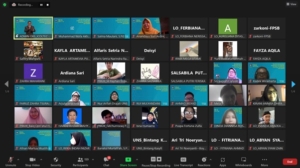 diantaranya berasal dari Thailand, Australia, Inggris, Swedia, Turkiye, Belanda.
Adapun keynote speaker antara lain adalah Paul Matsuda, Ph.D., Prof. Marcos Benevides, Puji Rahayu, Ph.D., Firman Parlindungan, Ph.D., Dr. Nur Arifah Drajati, M.Pd., dan Dr. Ista Maharsi, S.S., M.Hum.
https://fpscs.uii.ac.id/wp-content/uploads/2022/09/pbi-uii-the-2nd-icoltec-2022.png
450
720
Widodo Hesti Purwantoro
https://fpscs.uii.ac.id/wp-content/uploads/2017/08/FPSB-logo-1030x346.png
Widodo Hesti Purwantoro
2022-09-09 16:40:57
2022-09-09 16:40:57
PBI Gelar The 2nd ICOLTEC 2022