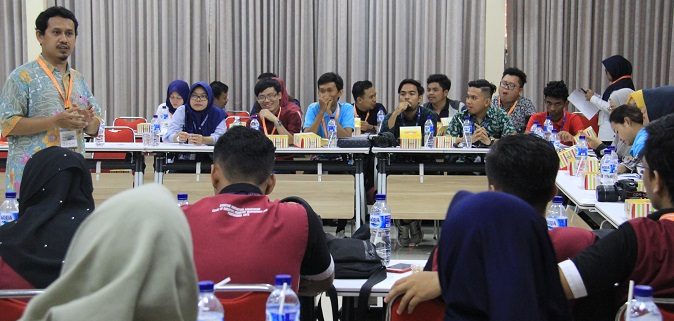 Berkolaborasi dengan University Utara Malaysia dan Hatyai University-Thailand, Program Studi Ilmu Komunikasi (Ilkom) Fakultas Psikologi dan Ilmu Sosial Budaya (FPSB) Universitas Islam Indonesia (UII) berkesempatan menyelenggarakan Passage to ASEAN (P2A) dengan mengambil tema Humanature in Indonesia, Malaysia, and Thailand 2018, 18-25 November 2018. 
Kegitaan yang diikuti sekitar 32 peserta dari beberapa negara ASEAN tersebut dibuka secara langsung oleh Rektor UII, St., M.Sc.,Ph.D. Dalam sambutannya, rektor sangat mengapresiasi kegiatan tersebut. Rektor pun mengangkat keunikan kota Yogyakarta sebagai kota budaya, kota toleransi, maupun sebagai kota pendidikan dengan keindahan alam yang cukup mempesona. Dari kegiatan tersebut, Rektor berharap agar para peserta bisa belajar banyak dari berbagai perbedaan kebudayaan yang ada di negara-negara ASEAN.
Selanjutya, peserta mendapatkan materi  workshop fotografi berjudul  The Dynamic Interrelations between Human & Environment yang disampaikan oleh Ka. Prodi Ilmu Komunikasi FPSB UII, Muzayin Nazaruddin, S.Sos., M.A. Sejurus kemudian para peserta mendapat tambahan materi dasar-dasar fotografi yang disampaikan oleh fotografer senior Misbachul Munir serta materi Street Photography and Human Interest yang disampaikan oleh dosen Prodi Ilmu Komunikasi FPSB UII, Ali Minanto, S.Sos.,MA.Usai mendapatkan materi, peserta diajak untuk langsung praktek fotografi di seputar Malioboro Yogyakarta.
Sebagai tambahan informasi, P2 akan terbagi dalam 3 kunjungan/waktu, yakni 3 hari akan berada di Universitas Islam Indonesia, 2 hari di Universitas Utara Malaysia dan 1 hari di Hatyai University Thailand
https://fpscs.uii.ac.id/wp-content/uploads/2018/11/P2A-UII.jpg
450
674
Widodo Hesti Purwantoro
https://fpscs.uii.ac.id/wp-content/uploads/2017/08/FPSB-logo-1030x346.png
Widodo Hesti Purwantoro
2018-11-19 09:29:56
2018-11-19 09:50:52
Prodi Ilmu Komunikasi Fasilitasi P2A