Penelitian Mahasiswa Psikologi Tembus Jurnal Internasional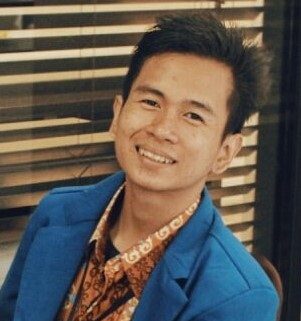 The Relationship among Hedonistic Lifestyle, Life Satisfaction, and Happiness on College Students. Demikian judul penelitian Achmad Sholeh, mahasiswa prodi Psikologi (Psi) Fakultas Psikologi dan Ilmu Sosial Budaya (FPSB) Universitas Islam Indonesia (UII) yang berhasil menembus International Journal of Social and Humanity (IJSSH Vol. 7 Number 9, September 2017. ISSN 2010-3646).  
Menurut penghobi sekaligus atlit Tim Squash Kota Balikpapan Kalimantan Timur tersebut, riset yang dia lakukan berawal  dari rasa ingin tahu dirinya akan perilaku hedon yang dilakukan oleh teman-temannya seperti nongkrong di kafe tiap malam, ke mall, karaoke, maupun makan ditempat yang mahal dengan intensitas yang cukup tinggi padahal mereka belum bekerja (masih ditanggung orangtua). Bahkan dirinya mengamati perilaku tersebut sejak duduk di bangku semester 1 sampai dengan semester 4. Dari situlah kemudian memunculkan pertanyaan-pertanyaan dalam dirinya apakah teman-temannya yang berperilaku seperti itu puas dan bahagia di kehidupannya? Hasil penelitian yang dilakukannya menunjukkan bahwa mereka hanya puas sesaat, puas hanya ketika melakukan aktifitas tersebut, setelah selesai justru banyak yang menyesal, dan  mereka tidak bahagia.
"Penelitian itu hal menyenangkan dan sangat asyik. Seperti apa yang saya lakukan selama ini, penelitian-peneltian yang saya lakukan semua diangkat dari rasa ingin tahu saya dan dari permasalahan permasalahan yang ada disekitar kita. Dari sana kita bisa melihat apa penyebabnya, dan dengan harapan hasilnya bisa bermanfaat bagi orang lain. So, jangan berpandangan bahwa riset itu susah, membosankan, dan ribet. Dari penelitian2 juga, yang buat saya bisa jadi asisten penelitian dan asisten dosen dari semester 3 lalu. Dan juga jangan lupa kuasailah bahasa internasional, grab the world by language. You Choose, You Decide", ungkapnya.
Dari pencapaian tersebut dirinya merasa sangat bersyukur sekali atas support (bimbingan dan doa) yang diberikan oleh dosen pembimbing maupun teman-temannya. "Alhamdulillah, saya sangat senang dan bersyukur atas pencapaian tersebut. Terimakasih buat dosen pembimbing saya bapak Ahmad Rusydi, Ibu Hazhira yang selalu kasih saya support, dan pastinya makasih buat teman-teman yang sudah ikut membantu dalam proses penelitian tersebut", pungkasnya.
https://fpscs.uii.ac.id/wp-content/uploads/2017/11/Achmad-Sholeh.jpeg
385
301
Darzan Hanan M
https://fpscs.uii.ac.id/wp-content/uploads/2017/08/FPSB-logo-1030x346.png
Darzan Hanan M
2017-11-07 22:24:17
2017-11-07 22:24:17
Penelitian Mahasiswa Psikologi Tembus Jurnal Internasional