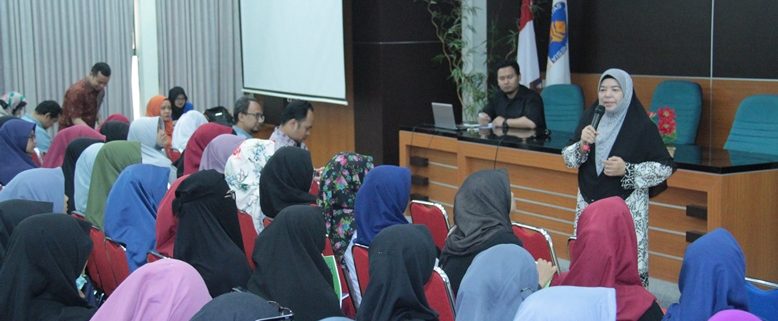 Menjadi mahasiswa baru haruslah pandai menyesuaikan diri dengan lingkungan yang baru, baik dengan teman baru, tempat tinggal baru (kos-an), cara belajar, cara menyelesaikan tugas maupun cara berorganisasi. Jika tidak pandai, maka pasti akan kocar-kacir atau bahkan dalam penyesuaian diri. Awali rasa syukur karena telah diberi kesempatan sebagai mahasiswa dengan cara belajar bertanggung jawab terhadap diri sendiri, keluarga, lingkungan/masyarakat dan pada Allah SWT. Demikian beberapa pesan yang disampaikan oleh Dr. Hamidah binti Sulaiman (University of Malaya) pada kegiatan kuliah umum bertema Adjusment for student of university yang diselenggarakan oleh Prodi Psikologi (Psi) Fakultas Psikologi dan Ilmu Sosial Budaya (FPSB) Universitas Islam Indonesia (UII), Jumat, 15 September 2017.  Kegiatan dimoderatori oleh Dr. Ahmad Rusdi.
Bu Hamidah sendiri untuk beberapa bulan akan menjalani program sabbatical leave program di Prodi Psikologi FPSB UII. Istimewanya, pemilihan lokasi di Prodi Psikologi FPSB UII didapat melalui sholat istikharah selama lebih kurang 7 hari. Beliau memilih di Prodi Psikologi UII karena keinginannya untuk turut serta mengembangkan Psikologi Islami.
Lebih jauh beliau juga menyampaikan beliau berpesan agar mahasiswa menghindari hal-hal yang tidak berguna, seperti halnya merokok. Menurutnya merokok merupakan perbuatan yang sia-sia dan hanya akan merugikan diri sendiri dan orang lain. Mahasiswa juga diajak untuk menghindari plagiarisme yang sangat bertentangan dengan kode etik akademik.
https://fpscs.uii.ac.id/wp-content/uploads/2017/09/2017-PSikologi-Kulum.jpg
518
778
Widodo Hesti Purwantoro
https://fpscs.uii.ac.id/wp-content/uploads/2017/08/FPSB-logo-1030x346.png
Widodo Hesti Purwantoro
2017-09-15 10:37:31
2017-09-15 10:37:31
Dr. Hamidah Sampaikan Penyesuaian Diri pada Mahasiswa Baru