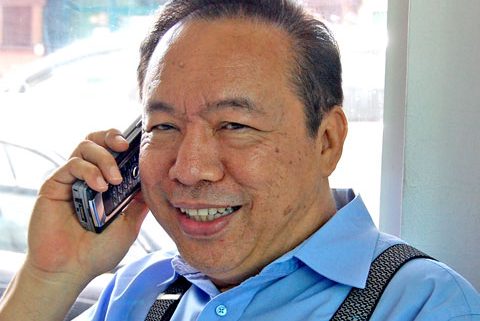 Salah satu pendiri sekaligus perintis Program Studi Ilmu Komunikasi (Ilkom) Fakultas Psikologi dan Ilmu Sosial Budaya (FPSB) Universitas Islam Indonesia,  Drs. Amir Effendi Siregar, MA  (67 th) tutup usia pada Kamis, 25 Januari 2018 pkl. 04.20 wib dengan meninggalkan seorang isteri dan empat orang anak. Sebelum meninggal almarhum memang menjalani perawatan intensif di RS. Bethesda Yogyakarta akibat penyakit tumor otak yang dideritanya selama 1-2 tahun belakangan ini.  Selain sebagai pendiri dan perintis Ilmu Komunikasi FPSB UII, sosok yang pernah mengenyam pendidikan S1 di Jurusan Ilmu Komunikasi Fakultas Ilmu Sosial dan Ilmu Politik Universitas Gadjah Mada Yogyakarta dan S2 di School of Journalism and Mass Communication, The University of IOWA ini juga sebagai pendiri Lembaga Penelitian, Pendidikan dan Penerangan Yogyakarta (LP3Y) dan pendiri majalah berita minggunan Warta Ekonomi.
Sosok ramah yang akrab disapa 'Bang Amir' ini  semasa hidupnya juga dikenal sebagai sosok yang memperjuangkan demokrasi penyiaran, utamanya terkait dengan hak-hak pemanfaatan frekuensi publik bagi rakyat sipil yang selama ini justeru frekuensi tersebut dimonopoli oleh para pemilik modal/stasiun TV/Radio.
Selamat jalan. Semoga Allah SWT memberi tempat yang baik di sisi-Nya. Amiin.
https://fpscs.uii.ac.id/wp-content/uploads/2018/01/amir-effendi-siregar_f_839_f_423.jpg
360
480
Widodo Hesti Purwantoro
http://fpscs.uii.ac.id/wp-content/uploads/2017/08/FPSB-logo-1030x346.png
Widodo Hesti Purwantoro
2018-01-25 09:38:04
2018-02-05 01:47:52
Amir Effendi Siregar 'Pendiri Ilmu Komunikasi UII' Tutup Usia